Discover the Proven Path to Uplifting Service
Learn How to Achieve Your Service Goals
Transform Your Organization with
World-Class Customer Service Training
Create fans and advocates who will serve as ambassadors for your organization.
Poor customer experience has a high cost and a lasting impact. Needs and wants are changing rapidly – and customers have more options than ever. This presents an unprecedented challenge. You must continually exceed expectations to retain customers and expand market share.
Uplifting experiences create deep emotional connections and turn customers into ambassadors. With Uplifting Service customer service training, you will:
Set yourself apart by delighting your customers.
Build a strong connection by creating value at every moment of the customer journey.
Turn service breakdowns into an opportunity to build loyalty.
Create uplifting experiences that your customers want to tell others about.

A culture of Uplifting Service enlists each member of your team in creating memorable service experiences for every customer.
Take your service to the next level, and unlock excellence in your organization. Begin your service transformation today.
Create an efficient, profitable organization that is recognized and rewarded as a market leader.
In an Uplifting Service organization, everyone in every job generates new ideas to increase value. The result is a culture of continuous service improvement, underpinned by employee-run initiatives that create efficiencies, reduce costs, and produce immediate results.
With Uplifting Service customer service training, you will:
Create service experiences that customers will pay a premium for.
Encourage repeat customers by providing outstanding service .
Gain market share as your service reputation grows.
Lower costs by driving service improvements that reduce waste and increase efficiency.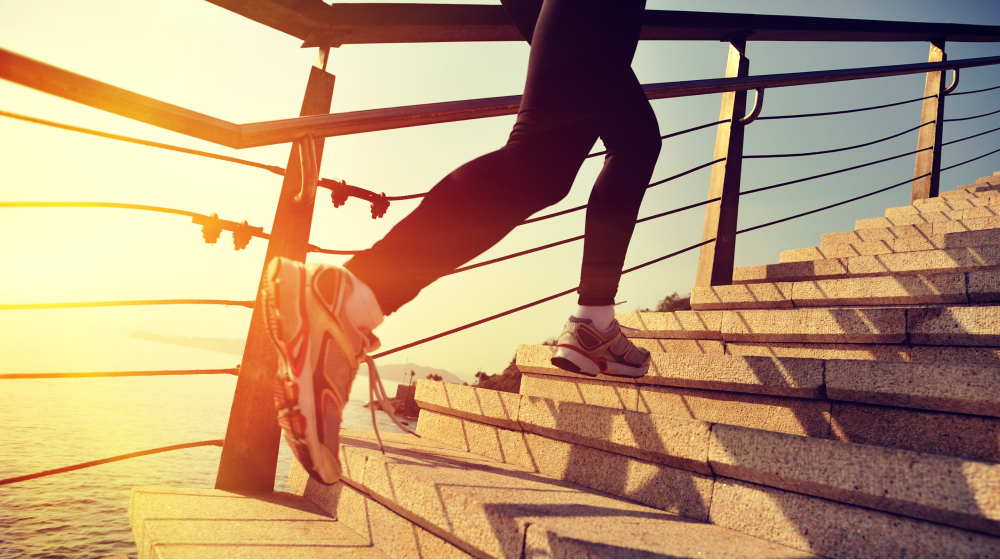 Poor service initiates a vicious cycle of operational inefficiencies, falling revenues, and reduced competitiveness. But as service quality improves, so too does your performance.
Uplifting Service helps you stand out in your industry and build a sustainable advantage.
Global competition, technological advances, and digital solutions make it harder to maintain brand distinction over time.
Uplifting Service positions your organization as an industry leader.
With Uplifting Service customer service training, you will:
Distinguish your brand based on service and reputation, rather than price.
Become a preferred supplier.
Be recognized for setting the industry standard.
Develop a stellar reputation for service excellence.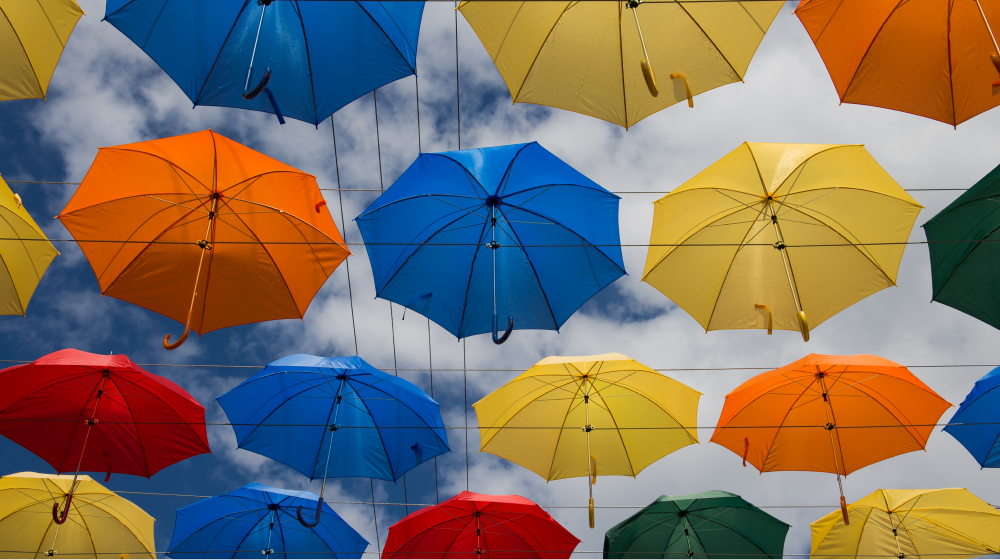 In a market where competing on technology is challenging and competing on price is deadly, employee-led service innovations establish you as a market leader and create a sustainable advantage your competitors cannot reproduce.
Build Your Service Culture
Uplifting Service nurtures motivated team members who drive continuous service improvements throughout the organization.
Exceptional service can't thrive in an environment where leaders are working at cross-purposes, teams feel unsupported, and incentives are misaligned.
In contrast, aligned cultures of service and care produce inspired employees and delighted customers.
With Uplifting Service customer service training, you will:
Foster alignment and mutual support on leadership teams.
Create a culture in which internal service is as much a priority as external service.
Develop a common language and toolset, so teams can work together on service innovations.
Build a team in which everyone takes personal responsibility for delivering unbelievable service.

Uplifting Service creates profound energy and motivation throughout the organization, as every employee commits themselves to a service culture that delivers continuous improvement.
Learn How You Can Get These Results for YOUR Organization
Speak with a Service Strategist Today

Get clarity on your biggest and most valuable opportunities.
Discover how we can help you achieve your service goals.
Experience the #1 Customer Service Development Program in the World
Custom Keynote Presentations
Ron is an energetic speaker who makes Uplifting Service meaningful to his audiences. Attendees come away with deeper understanding of service excellence and a new dedication to serving better on every level – in business, in their personal lives, and in their communities.
Topics include:
Transforming the Customer
Experience
Leading with Service in Turbulent Times
Increasing Sales with Unbelievable Service
Capturing the Power of an Uplifting
Service Culture
Serving Better, Caring More, Loving Life
All keynotes and presentations can be delivered live or virtually, from Ron's state-of-the-art broadcast studio.

Generate excitement and enthusiasm for service excellence with keynote speeches, interactive workshops, and training presentations delivered by Ron and members of his team.
Service Leadership Programs
Service Leadership Programs are customized for leaders to build alignment with one another, embrace a common service vision, and commit to take action as role models for superior service. These workshops are highly interactive events and have proven successful in a wide range of organizations, industries, and cultures around the world.
Because a culture of Uplifting Service depends on everyone, Service Leadership Programs should be attended by your entire senior leadership and executive teams, including heads of all departments and functional areas.
Leaders will:
Learn proven strategies and best practices to build and reinforce a superior service culture.
Discover how to raise service levels and improve customer experience at every point of contact.
Identify opportunities for new culture-building initiatives, upgrades, and improvements.
Prioritize activities and develop practical action plans for best results.

These Service Leadership Programs are delivered virtually over days, weeks, or even months, so that your leadership team can internalize the principles of Uplifting Service, assess the existing service culture, and design a unique implementation roadmap.
Workshop Leader Certification
Uplifting Service Workshop Leaders are crucial to creating a culture of service excellence. They translate leadership's commitment to service into concrete, impactful service improvements. And by engaging, supporting, and facilitating their colleagues' ideas and innovations, they help cascade the Uplifting Service principles and methodology throughout the organization.
The Workshop Leader Certification Program is an engaging and intensive two-day program conducted by a master trainer. During this program, selected individuals from your organization are trained and certified to facilitate the continuous service improvement process with consistently outstanding results.
Workshop Leaders will:
Drive change using service improvement principles and tools.
Assist team members to identify practical action steps for immediate implementation.
Help lead service improvement projects and build a stronger service culture.
Guide team members in applying service improvement tools to specific internal and external service situations.

We offer Workshop Leader Certification Programs to educate service leaders on the Uplifting Service methodology. Participants will learn to facilitate the service improvement process, identify low-hanging fruit and quick wins, build consensus around appropriate action steps, and drive service improvement initiatives
Online Learning and Support
In our Uplifting Service Online Learning Programs, your team members will acquire a set of principles, frameworks, and tools that will help them internalize a new orientation to service excellence.

This perspective will form the basis of your organization's transformation. With a shared understanding of service excellence principles, your team will be prepared to work together to identify service opportunities, launch service improvements, and find new ways to take the next step in creating value.
Team members will:
Take personal responsibility for improving service.
Build trust with customers and colleagues.
Provide exceptional service that fosters more customer loyalty.
Improve the internal service they provide to colleagues and the external service your organization provides.

Our Online Learning and Support Programs empower all team members to take personal responsibility to delivering better service to colleagues and customers.
Read What Clients are Saying about Uplifting Service
The week following the conference we're still receiving kudos for sponsoring such a dynamic and informative speaker. We would highly recommend Ron as a "must have" speaker for organizations wanting to take their service to the top level!
Tim Bell, President Strategic Initiatives, People 2.0 Global, LLC

Ron Kaufman created a fantastic interactive event for our top leader development program. It is rare to experience this kind of professionalism and passion combined with a clear, coherent, hands-on approach for how to truly change the service culture of your company.
Christian Lauritzen, Head of Group People & Organisational Development at ISS

We found Ron to be a superb catalyst for change, inspiring all those around him to up their game and put the customer at the centre of all they do.
Richard Bolton, Partner and Managing Director, Veron Capital B.V.

The effects of the Uplifting Service program have been transformative. Team members take greater pride in what they do, and customer response has never been better.
Julian Hagger, Chief Sales & Marketing Officer, The Lux Collective

Start on the Path to Uplifting Service Today
Speak with a strategist to explore what's possible for your organization.
Gain clarity on your biggest and most valuable opportunities.
Discover how we can help you achieve your service goals.
Get Started with Learning Online
Discover how quickly you can create more value and become more valued.

Creating More Value with Uplifting Service
Explore a proven approach for building service culture to encourage and empower every member of your team.
Join the community and receive free resources, ideas, and invitations.